Access Our Extensive Collection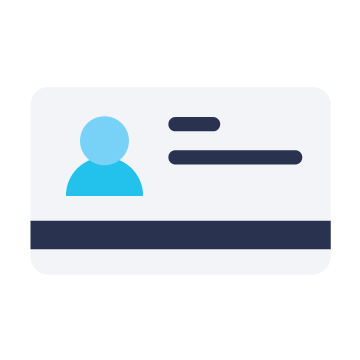 If your card has expired, do not apply for a new card. Visit one of our branches or contact a librarian online and ask how to renew your library card.
How to Get a Library Card at a Pointe Coupee Parish Library Location
Want access to our physical and digital materials but not sure how to get a library card? You can apply for a library card when visiting any Pointe Coupee Parish Library branch.
Pointe Coupee residents, ages 13 and older, need to provide proof of ID and address to complete the application for a library card. Patrons ages 12 and under can apply with a parent or guardian at any of our locations.
If you are wondering how long it takes to get a library card, don't worry – we will work promptly to get you a library card in five minutes!
Start the Process to Get a Library Card
Getting a library card is quick and simple! Fill out this online form, download and print it out, and bring the form to the library. Start the application process below:
Print the PDF Form and Bring it to the Library
Would you prefer to print out our library card application and bring it to one of our locations? Download the PDF today and submit it at your convenience.